About
About the program
Know-How / Show-How is an independent educational platform focused on shaping innovative modules for arts and design education. Since 2015 we have been organizing a special summer program in Sofia, Bulgaria, which offers an intensive workshop series around a specific topic.
The workshops are accompanied by an open side program inviting curious practitioners to know more about the topic in question through talks, exhibitions, screenings, and performances.
We aim to establish a moment of intense learning through exchange and practice, and help establish connections between different practitioners and organizations across borders and disciplines.

Re-Source, the building as material is the topic of our 2017 edition. We will investigate the potentials of the materials that surround us in free and playful ways. We will look into 'material' as a connecting element between people and places, between natural processes and technical knowledge. Inextricably linked to this are the considerations of responsibility and how we can deal with the ethical and ecological consequences that are connected to the choices we make.
The workshops will be guided by practitioners of splendid, courageous and independent stance: Maria Blaisse(NL) and Els Woldhek & Georgi Manassiev from the studio Odd Matter (NL/BG). During a one-day discussion Podium Bulgarian experts will join international researchers to dive deeper into the theoretical and conceptual aspects of the topic.

What:
The 6 days program consists of 2 five-days workshops and an open evening program of lectures, presentations and movie screenings, with discussions and networking events. An additional public Lecture-day [15.07] will take place with special national and international guests speakers.
Topics:
– dialogues between nature and culture – observe existing craft with new eyes – playful processes of design – material connections – developing slowly – the biodegradable objects – local material / local knowledge: implementing into our current practice of architecture.
For Who:
All non-conventional thinkers, authors, professionals or students, active in the field of communication design, photography, illustration, publishing, fashion, performing arts, architecture, theoretical research, humanities, or any other discipline.
Each participant will be able to follow one 5-day workshop and have access to all elements of the side program.
Our main working language will be English.
Where:
The workshop program will be hosted by The University of Architecture Civil Engineering and Geodesy which will provide their inspiring space and material for our creative working processes to take place.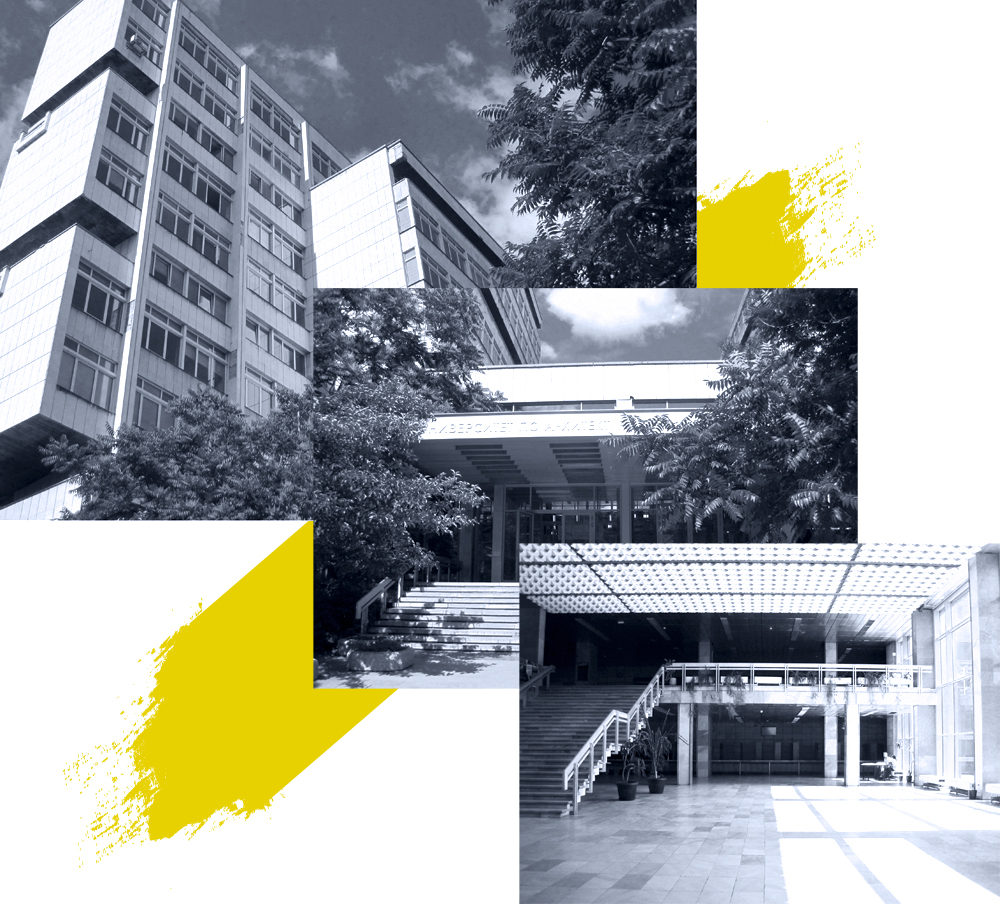 Tuition fee:
The tuition fee for participation is 150 euro.
It covers:
– participation in 1 five-day workshop;
– materials for the workshop;
– theoretical program with lectures and discussions;
– bread + extras, water, coffee and tea;
– one dinner and one lunch;
– certificate for completing the program;
– inspiring atmosphere, field trips, Bulgarian spirit and more.
The travel cost, accommodation and food are not covered in the fee (the minimum expenses a day + accommodation in Bulgaria are approximately 35-40 euro)
Recommended hostels:
Hostel Mostel
Canape
Sofia guest house
Art Hostel