Tutors
Tutors
Maria Blaisse
[mariablaisse.com]
For the past 30 years Maria Blaisse has been at the forefront of research and education in textiles and flexible design.
Using contemporary materials and processes, such as neoprene rubber, foam polyamides, vacuum moulding and lamination, Blaisse creates non-woven forms for the body that are poetic and deceptively simple. Her collaborations with designers such as Issey Miyake and costume designs for theatre and dance companies have resulted in the creation of objects which not only change the appearance of the wearer, but adapt to the movements of the human body, while retaining a sculptural life of their own.
Blaisse's interests lay in the intersections between art and fashion, incorporating video, performance and photography, in an exploration of sculptural performance with the body as a critical element in the animation of material form.
(photo courtesy of Anja Hitzenberger)
Studio ODD MATTER
Els Woldhek & Georgi Manassiev (NL/BG)
[oddmatterstudio.com]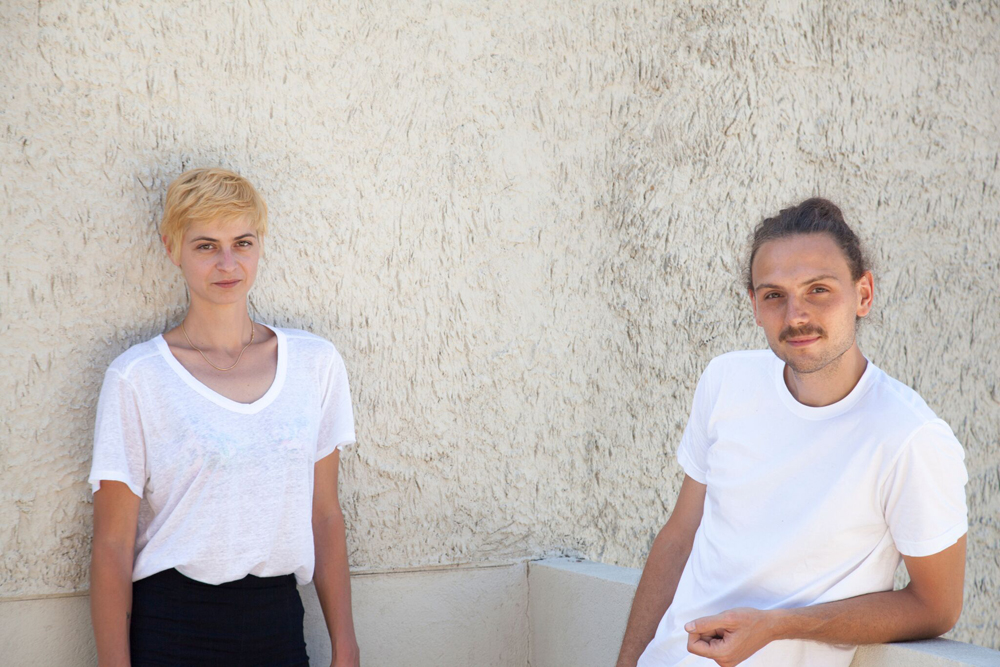 ODD MATTER is a design studio driven by curiosity for all the strange and wonderful. Researching, probing, creating and exploring our world's past, present and future through its materials, processes and concepts.
Odd Matter are Bulgarian born Georgi Manassiev and Dutch native Els Woldhek. They established their practice in Amsterdam,
The Netherlands, after having lived and worked for the past six years in London, where the pair met whilst undertaking their MA studies in the Design Products department at
The Royal College of Art. The pairs common interest in the borders of creation, process and material has put them on a shared path. One that operates across a wide range of disciplines and seeks to work with existing industries to create products, interiors, concepts or unique commissions more true and telling of their creation and 'will'.
The studio believes that by working with existing processes and notions, researching these from a different more naive perspective a different kind of products can be created. Unique and specific to the place they originate from.
The studio boasts an impressive international recognition through commission work for exhibitions and festivals (SEEDS gallery, Vessel gallery, Schloss Hollenegg, Nomad Monaco, Milan Design Week, London Design Week, Villa Noailles Design Parade) and media coverage (Dezeen, Wired, Sight Unseen).
Bob de Graaf
[toandfrom]
Bob will be cooperates with Maria Blaisse in this edition of the Know-How/ Show-How. Hе graduated from the Design Academy Eindhoven / the Netherlands in 2012. Since then he lives and works in London (UK) where he has been working for several renowned design studios and, as a freelance designer, on product, Interior and exhibition design.
Last year Bob and his partner Somya Singh founded design brand To&From, a brand that works closely with craftsman in India and focusses on the collaboration of makers and designers, while communicating through material and skill. toandfrom
Bob has assisted Maria before, on several workshops in BoisBuchet /France.